Fun, frivolity and fundraising at Reillys Winemaker Dinner
Author: Emma Purvis
---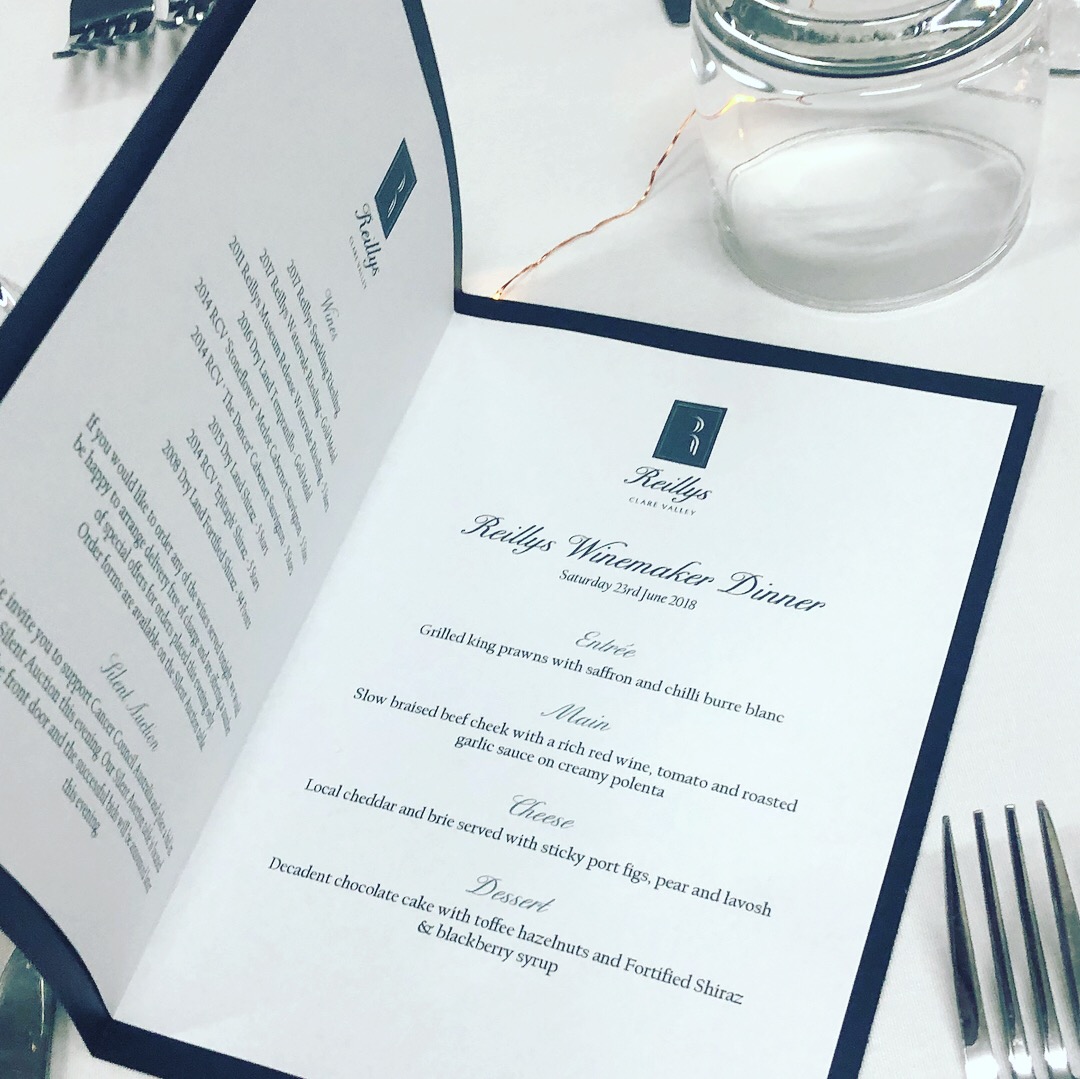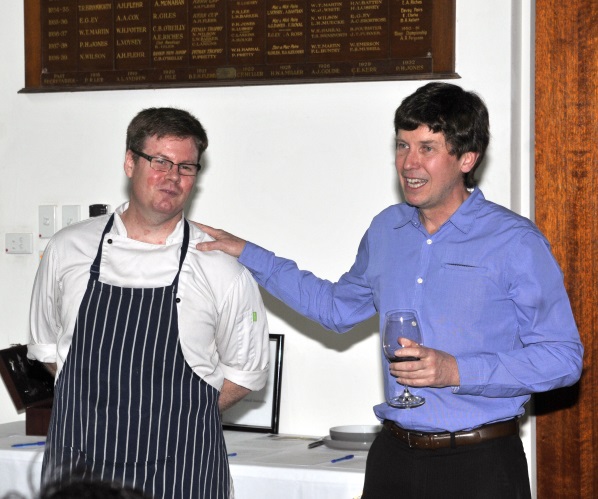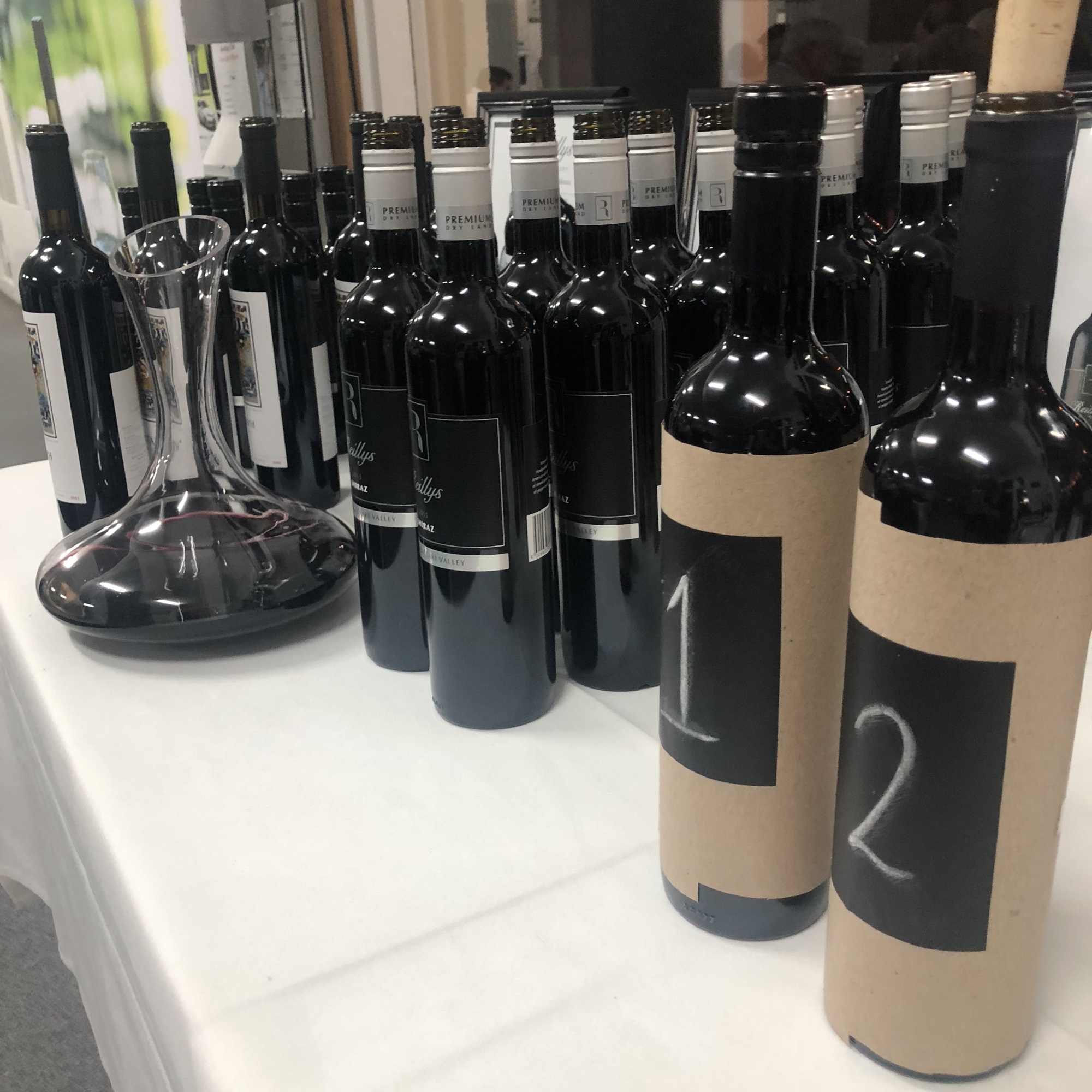 Being a Reillys Foundation VIP isn't just about getting a discount on your favourite wines - it's so much more than that as we were reminded at our recent Winemaker Dinner.
It's about a shared love for quality wines, an appreciation for the craftsmanship of an artisan winemaker and being a part of something that feels more like a family than a wine club.
With a welcome glass of Sparkling Riesling in hand, our guests mingled and chatted before taking their seats and quietening down just long enough for Justin to say a few words; "Tonight we are holding a Silent Auction, raising money for Cancer Council Australia"
So, between courses of SA Prawns and slow cooked Coonawarra beef cheeks, Tempranillo was sipped and silent bids were made. Then matched. Then made higher.
Our two vintages of Riesling where the perfect match for the prawns, while the blind tasting to match the beef cheeks surprised many and started what we hope is a Merlot revolution - when Justin makes Merlot, it makes you sit up and take notice.
The beef cheeks melted in your mouth and thank goodness Justin interjected when Ian started telling his story about being served tongue as a child, giving way to more wine related questions from the group.
Two Shiraz were enjoyed with a range of cheeses by which time the topics of conversation on most tables had turned to wine - 'Did you pick the Merlot?', 'Which Shiraz do you prefer?', 'What did you think of the aged Riesling?'. Seats were re-arranged and new friends were made as our guests shared stories of visits to our Cellar Door, Gourmet Dinners and compared back vintages they have been cellaring.
The evening ended with a sublime chocolate cake served with our Fortified Shiraz and the Silent Auction winners were announced.
This worthy cause was not only dear to our chef Dale Pierce, but also evidently to many people in the room who showed their overwhelming support and generosity.
By the end of the night, we had raised almost $4000.
So thank you to our VIP guests - our family - our tribe - who made the evening so very special.
Thank you also to Dale Pierce from Adelaide Gourmet Caterer for the incredible food as always, and to the team at Toorak Burnside Bowling Club for once again allowing us to use your beautiful clubrooms.
More photos will be posted on our Facebook page.
Wines served on the night were;
2017 Reillys Sparkling Riesling
2017 Reillys Watervale Riesling
2011 Reillys Museum Release Riesling
2016 Dry Land Tempranillo (VIP only pre-release)
2014 RCV 'Stoneflower' Merlot Cabernet Sauvignon (VIP only pre-release)
2014 RCV 'The Dancer' Cabernet Sauvignon
2015 Dry Land Shiraz (VIP only pre-release)
2008 Dry Land Fortified Shiraz (VIP only pre-release)
---
Leave a comment