Vintage 2019 - Reillys 25th vintage is looking great!
Author: Emma Purvis
---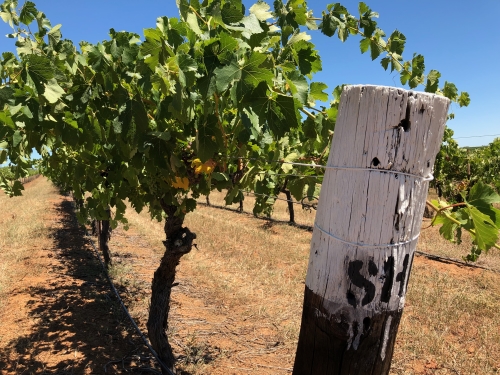 We can't quite believe that we are preparing for our 25th vintage this year! Time certainly flies when you're as passionate as we are about what we do.
The winery team is prepping the winery for the crazy months ahead and finalising our upcoming bottlings of the 2017 premium reds which have been quietly maturing in barrels for past couple of years. Winemaker Justin and Viticulturalist Rob can be found in the estate vineyards, walking the rows and taking note of every precise detail to ensure the best possible quality wines in years to come.
Vintage 2019 is looking to be very low cropping but thankfully we haven't had any adverse effects from the recent extreme heat that other areas of South Australia received. On the 24th January when Adelaide temperatures peaked at 46.6ᵒC, the Clare Valley was surprisingly and thankfully a few degrees cooler, meaning a little less heat stress for the vines as well as the team!
Thanks to significant rainfall in mid-December, the vines had improved canopies and vigour allowing them to better cope with a hot and dry January. The Clare Valley enjoys cool nights which slows the ripening process and counteracts the heat during the daytime.
Whilst 2019 will be a challenging and low cropping vintage, the quality is looking great and the crows are already eyeing off the Tempranillo vines which have been netted to protect against these winged thieves.
The grapes are going through veraison meaning they are changing colour from green to purple and, with a bit of luck and some cool February weather, we will start picking around Valentine's Day – how romantic!
To get an up close look at our Cabernet vines as they ripen, head to our Cellar Door and Restaurant and enjoy a peaceful lunch and wine tasting whilst overlooking this picturesque vineyard.
---
Leave a comment