Saignée Sunday - 21 May 2023
---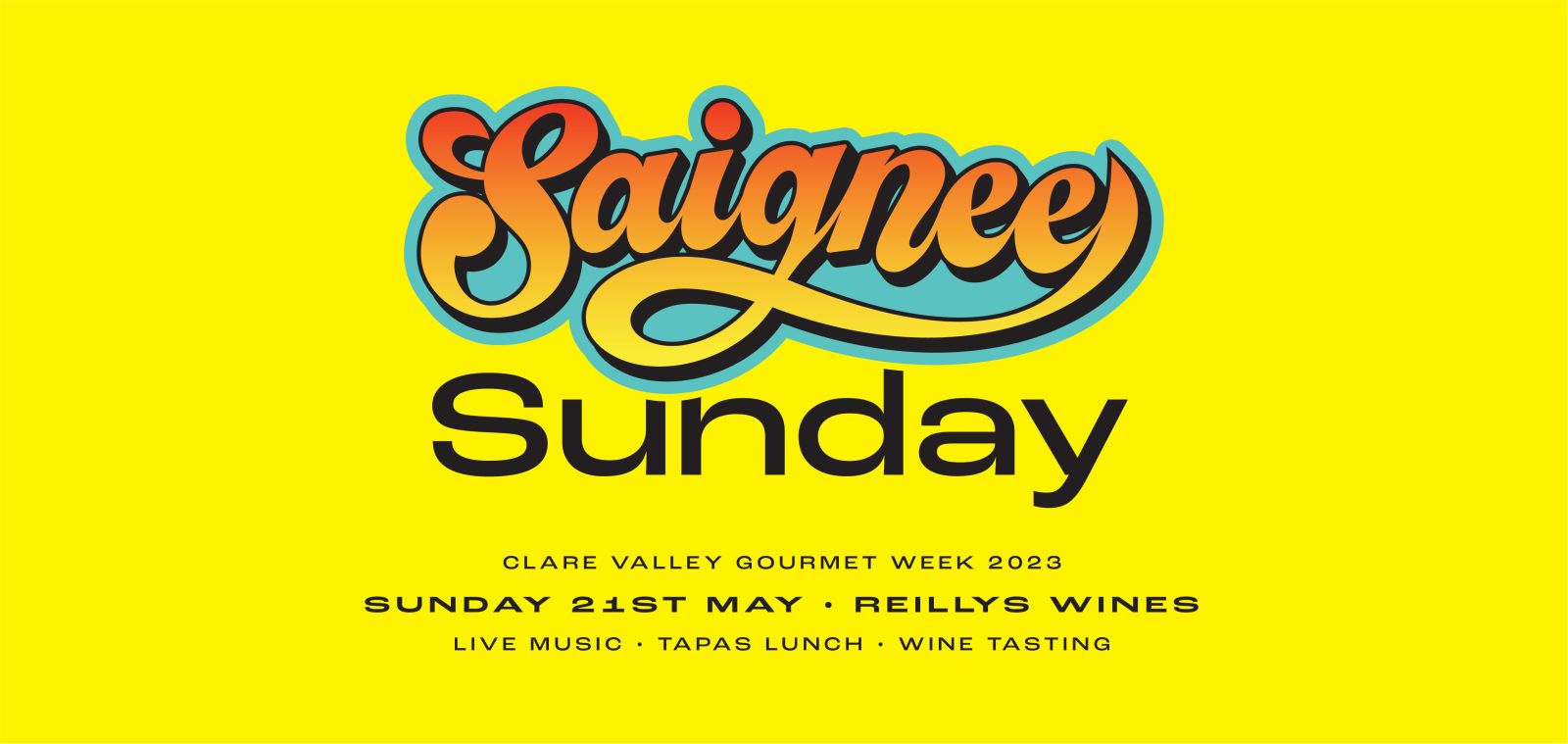 Introducing Saignée Sunday at Reillys Wines - a festival event for Clare Valley SCA Gourmet Week 2023
'Saignée Sunday' is the catchphrase born from our Cellar Door & Restaurant team unwinding together on a Sunday evening after a busy week at Reillys.
What has become something of a tradition in friendship and relaxation over a glass of wine, we'd now like to share it with you – all day on Sunday 21st May!
Enjoy a specially curated Tapas Lunch Menu presented by our head chef Luke Smith and his team.
Sip on wines during a wine tasting hosted by our excellent Cellar Door staff, purchase wine by the glass to enjoy with your food or even a bottle to share.
There'll be live music by SA trio Alchemy, so sit outside and enjoy the atmosphere – or get in early to grab a table inside.
SUNDAY 21ST MAY at Reillys Wines Cellar Door & Restaurant, Mintaro
• Cellar Door Open 10am-4pm for wine tastings & sales
• Tapas lunch available from 11am-3pm
• Live music from Alchemy trio 12.30pm - 3.30pm
Free entry, no bookings needed. Dine inside or outside depending on availability.
Please note our normal á la carte menu and Long Lunch Indulgence Experience are unavailable on this day.
The perfect event to taste our alternative wine varieties!
Hard to pronounce, easy to drink
Saignée
Pronounced "sun-yay"
This is a unique style of Rosé wine made from blended Grenache and Shiraz from our estate-grown St Clare vineyard in Watervale.
Richer than a usual rosé, but lighter than a red, Saignée is a rosé for red wine drinkers - perfect for warmer months when a red might be too heavy.
Tempranillo
Pronounced "tem-pra-nee-yo"
Originating in Spain, Tempranillo can be a challenging grape, classically ripening early in the vintage.
It requires a cool climate to allow development of the naturally low acidity, with a balance of a warm climate to ripen the fruit, darken the skins and increase the natural sugars.
Sangiovese
Pronounced "sun-joe-vay-ze"
Originating in central Italy, Sangiovese vines thrive in limestone rich soils.
The long growing season offered by the Clare Valley's warm days and cool nights allows these grapes to slowly develop rich flavours while retaining high natural acidity.
---
Leave a comment